Things to Keep in Mind While Shopping for Men's Underwear
Posted by HETAL DAMA
Men will sail through countless topics and debates, but the mere mention of men's innerwear instantly makes them awkward. We don't blame them because men's underwear certainly is a delicate topic. But, being a piece of clothing that qualifies as your first wear and second skin, we feel that it is high time you start giving undergarments for men the attention it deserves. 
You must be lying if you say that you haven't purchased underpants that were uncomfortable AF. To never let you go on a war with your Souths ever again, we have curated a list of all the things that you need to know before buying men's underwear:
Material Matters:
When it comes to intimate wear, the fabric is what makes or breaks the deal. Though cotton has been an all-time classic for innerwear, we vote for the micro modal. This next-gen fabric wicks moisture and dries up in a blink. So, if you are someone who sweats it out a lot at the gym, investing in a micro modal men's underwear will be a cost-worthy choice. 
To learn about the pros and cons of each material, you can check out this extensively crafted fabric guide. 

Find Your Fit:
There are various men's underwear styles that are designed to deliver different levels of ease and fitting. For someone who favors covering the mandates while leaving the legs bare, men's brief is an ideal buy. 
Well, if you are making a switch from boxers to briefs, the adjustment can get uncomfortable. This is why we have men's trunks! A trunk keeps your manhood right in a place as a brief, but fetches the comfort of a boxer, thus guaranteeing the best of both worlds! Trunks are known to ride up, but not when you get yours from FREECULTR!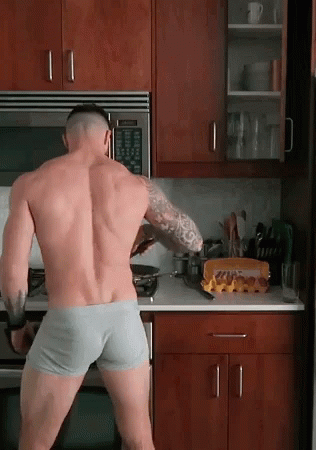 All About Looks:
It is perceived that looks don't matter. But in the case of men's underwear, it does. Whether you want to flaunt it during your steamy times or a beach vacay, nothing acts like a better confidence booster than a pair of relaxed yet premium undies.
Though blacks and whites are go-to's, we say you get a bunch of colorful mixes to ensure that you never tone down on your style. You can also experiment with contrast waistbands for an added oomph. For the ones who buy men's underwear online, get an idea of how the undies will look on you by streaming through the model pictures available on the buying portal. 

Buy Little, But Often:
Men really don't mind sporting underwear with a couple on holes on it. But, trust us when we say that it's unhygienic. Top up your underwear closet with a new purchase every 3 months or post 45 washes, whichever is earlier. If the extra splurge worries you, buy-in sets- as its pocket-friendly or stock up when the brand runs promotional offers.
Time to get your essentials game is on point! Follow these tips for your next underwear purchase to make innerwear comfort your lasting destination!